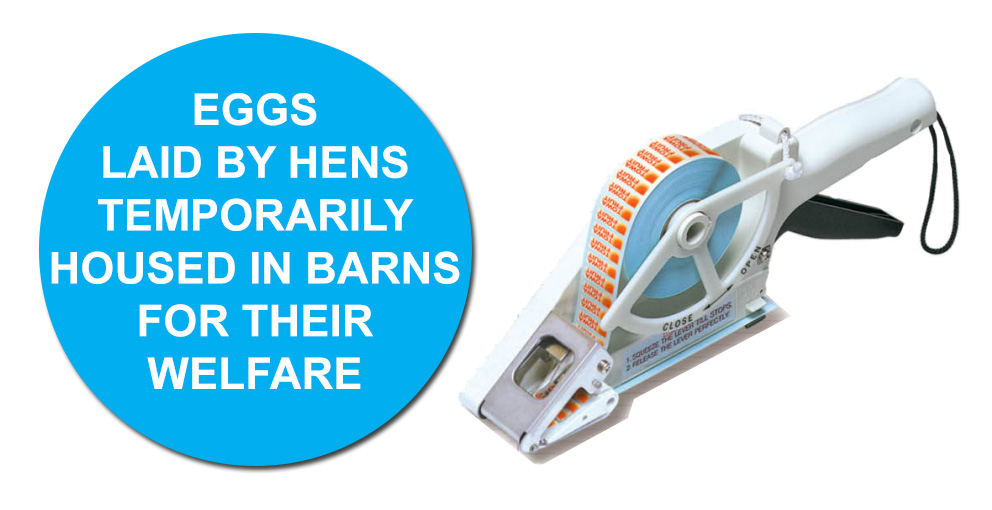 You may need to amend your free range egg labelling for bird flu as DEFRA's housing order is lengthened. In December the Department for Environment, Food and Rural Affairs (Defra) ordered that all free range hens – providing eggs or meat – be housed to protect against the threat of the H5N8 influenza virus. As a result, it may be necessary for your products to be re-labelled in accordance with EU regulations.
The British Egg Industry Council (BEIC) are understood to be negotiating a solution for egg producers to affix a secondary label to their packaging. This label is to reflect that their free range eggs will have their free range status downgraded to barn produced in light of the birds being housed inside for more than 12 weeks. The regulations are determined by EU regulations on free range declarations.
Danro has taken steps to prepare for the change and can supply you with labels from stock so you can change your free range egg labelling for bird flu. We will be printing labels this month (6th February 2017) with the approved wording for the change. As we understand, the Animal and Plant Health Agency (APHA) are confirming the approved wording for the labels and we will manufacture adequate stock to supply our customers.
The labels will be printed as 1-inch roundels in blue with white text. It is expected the text will be "Eggs laid by hens temporarily housed in barns for their welfare" and are priced at £3.90 per thousand. A minimum order of 10,000 labels is required and can be supplied with a TOWA applicator at £79.00. All prices are exclusive of VAT and Carriage.
You can buy labels here or the bundled pack of bird flu labels and applicator here.
If you require further information, call us on 01332 865933 or fill in the form below.