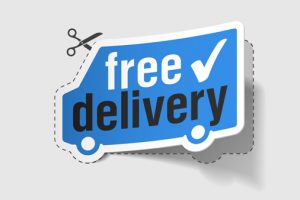 In order to support our customers and help us reduce costs, Danro are now giving free carriage on all orders made over the internet. Commenting on the decisions, John Mayers, MD of Danro said:
We have moved the Danro website from being a 'catalogue' website that just shows what we offer to a fully fledged e-commerce site allowing customers to complete their transactions at a time that suits their needs.
There are several benefits for for Danro and customers; not least the saving of £10 on their orders.
By allowing customers to complete their orders when they like, we are better able to process the orders through our systems at a time that suits us. This in turn frees up time during the day for our staff to deal with telephone traffic whilst being able to ensure the accuracy of orders are processed properly during quieter periods. This should lead to a reduction in errors and speed up pre-production processes.
Additional benefits include a reduction in time wasted to chase late paying customers which not only leads to unproductive costs but also adds to the financial burdens of running a business.
Take advantage of our free delivery options by shopping now.